Back to staff directory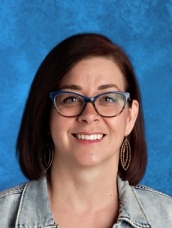 Learning Support
My name is Jen LeGrandeur and I am so happy to be a Learning Support Teacher at École Nicholas Sheran School. I have been a Learning Support Teacher in two other schools in the Lethbridge School Division over the last 12 years.
I am an avid artist, and love to work in my studio at home whenever I can. My husband, David, is a principal at Central School in Taber, and my two boys, Braigh and Oliver, are in grade 9 and 7, respectively.
Our family can be found at the rink almost every day through the fall, winter and spring, and at the baseball diamonds and golf course through spring and fall.
We have a 2 year old Australian Terrier named Ozzie, who provides endless entertainment in our home, eating socks, toilet paper and any food he can get his teeth on.
I am so glad to be a part of the Nicholas Sheran team, and look forward to meeting the kids and parents that make up this amazing community.
"60% of the time, it works everytime" - Brian Fantana; "Anchorman- The Legend of Ron Burgundy"