Back to staff directory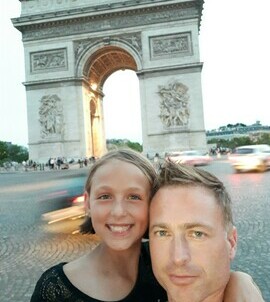 Grade 2 FI
Hi, my name is Alain Zumbach.
I come from France where I graduated with a Masters Degree in International Law. I worked as a Product Manager in a very fast paced and demanding environment, in Switzerland's largest private company for over 10 years. After moving to Canada a few years ago, I obtained a Bachelor of Education from the University of Ottawa and immediately secured work as a French Immersion teacher in Toronto. I now teach Grade 2 French Immersion at École Nicholas Sheran where students enjoy my native French language and my sense of humor.
I am the proud father of seven girls ages 11-21 and in my downtime, I love spending time with my family, playing tennis, table tennis, soccer and snowboarding.