Back to all posts
Posted on
2020-2021 School Registration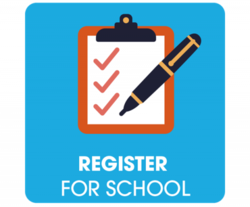 Registration forms for the 2020-2021 School year can be found here:
CLICK HERE for the 2020-2021 Kindergarten registration form (Kindergarten Classes are either morning or afternoon and run from Monday through Thursday, with alternating Friday mornings)
CLICK HERE for the 2020-2021 Grade 1-5 registration form
CLICK HERE for the 2020-2021 Early Education registration form
Please fill out the forms, scan them or take a picture and then email them to sheran@lethsd.ab.ca
Or they can be mailed to:
École Nicholas Sheran School
380 Laval Blvd W,
Lethbridge AB  T1K 3Y2
You will need to include the following documentation to register your child/children at École Nicholas Sheran School:
Birth Certificate, Passport or other legal documentation with your child's birth date.
Proof of Address
If you do not have a Birth Certificate please contact Service Canada as soon as possible to request one for your child.   
If you are new to the City of Lethbridge or moving to another part of the city and would like to know what school your child should be attending, please view the Lethbridge School District School Boundaries  page or the School Locator.