Back to all posts
Posted on
2022-2023 Early Education Program (EEP) Registration Process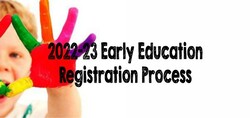 If your child is currently attending an Early Education Program (EEP) in Lethbridge School Division and will be returning for a second year of EEP during the 2022-2023 school year, please take note of the following information:
All children wishing to find placement in a Lethbridge School Division Early Education Program will go through the "Expression of Interest" process.  Children accessing their second year of Early Education Programming will be placed before new registrants, but only if the online "Expression of Interest" is completed by February 4 and the current year's (2021-2022) Early Education Program Fees have been paid to date.   
You will receive an email on January 24, 2022, with the link to complete an online "Expression of Interest" form.                   
The "Expression of Interest" form will be completed online, and you will be asked to rank your preference of locations and classes. You will receive electronic confirmation of your online form being submitted successfully.  The order in which we receive submissions does not have any bearing on placement (for returning children), as long as you submit your "Expression of Interest" before the end of the day on February 4, 2022. A lottery draw will occur for continuing children first, followed by new registrants.
Lethbridge School Division office will provide confirmation of placement by March 11 along with instructions for completing registration and payment of the $40 registration fee to secure your child's placement.   Registrations will be handled through our Lethbridge School Division office and not at the school sites.  Should you require support to complete your child's "Expression of Interest" please contact Melinda Moore, administrative assistant at the Lethbridge School Division office, via email (melinda.moore@lethsd.ab.ca) or phone (403) 380-5385.
The focus of Early Education Programming in Lethbridge School Division is to support children with identified needs as a priority, with additional spaces offered to the public on a fee-paying basis.  Early intervention is embraced through developmentally appropriate play opportunities, brain-based practices, and knowledgeable staff.  We thank you for your ongoing support of these vital programs.
Please Note: The expression of interest for NEW to EEP children will run February 7-18.