Back to all posts
Posted on
2023/24 Kindergarten Registration Info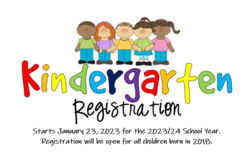 Kindergarten registration for Nicholas Sheran Elementary School Programming for the 2023-2024 school year starts on Monday, January 23, 2023 at 9:00 am. This school year, we are hoping to offer an AM Program, a Full Day M/W, and a Full Day T/Th Programs (all with every other Friday morning programs).  
Kindergarten Registration Requirements:
Original birth certificate (please bring the original document to the school so that we may make a copy). If you do not have a Birth Certificate please complete the following form - Birth Certificate Letter of Intent. Please contact Service Canada as soon as possible to request one for your child.
Or Adoption Certificate, Canadian Citizenship Certificate, Landed Immigration Certificate / Permanent Residence Status, or Student Authorization (Visa) Certificate
Proof of Address (ie. phone bill, utility bill, lease agreement etc.)
Attached registration package
If you live outside of the Nicholas Sheran School attendance boundary, but still wish to attend Nicholas Sheran school in 2023-2024, please complete and submit the Out of Boundary Application for Admission along with the Registration Package.
Please do not register through the pre-registration link on the school division website. Unfortunately, it does not give us all of the information that we require for Kindergarten Programming. Please complete the form below and submit in person or by email to sheran@lethsd.ab.ca.
2023-2024 Kindergarten Registration Package *NEW*
Completed registration forms for the 2023-24 School Year can be dropped off to the school office during Office Hours or emailed with a scanned copy of the child's birth certificate and a proof of address to sheran@lethsd.ab.ca. Confirmation of program acceptance will be sent out in June 2023.